Join Tanja Sadow, Dean of JDMIS, for a fascinating introduction to gemstones and pearls! At the end of these 2 courses, you will be more confident in understanding the properties and classification of gems & diamonds, their valuations using the 4C: Cut, Colour, Clarity and Carat Weight.
For pearls, you will learn the different types of pearls, their characteristics and tips to tell imitation from real.
Purchase note: Upon successful purchase of this product and login, the two courses will appear at the bottom of your My Account page.
Video preview
About The Instructor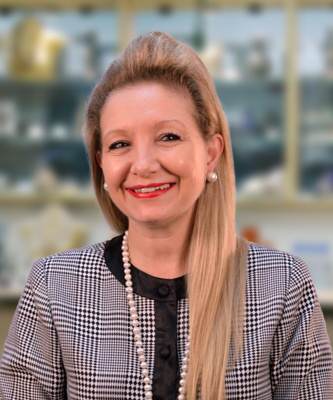 Tanja is an award winning jewellery designer with more than 3 decades of experience educating the jewellery industry across 4 continents. Dean and founder of JDMIS, Tanja works with aspiring artisans as well as top jewellery brand team members to help them achieve brilliance in their careers.