JDMIS ONLINE OPENS ITS DOORS!
Now you can participate in JDMIS' exceptional
jewellery course lineup from anywhere in the world!
JDMIS' CLASSICAL DESIGN CERTIFICATION IS NOW ONLINE!
Get certified in professional jewellery drawing from the top Jewellery School in Asia.
Jumpstart your career or your own jewellery business.
All from the comfort of your home!
Our Most Popular Courses, Now online!
For over a decade, you have been able to visit Singapore and complete specialized jewellery training unrivaled in the region. Now Tanja and her team at JDMIS are taking the training programmes offered to the jewellery industry and making them accessible to everyone - without compromising on quality or support.
UNIQUE TRAINING ONLINE - CONTINUE IN-CLASS!
With an established, accessible and recognised curriculum, JDMIS provides its graduates with expert guidance, up-to-date knowledge, access to a global network of jewellery professionals and, most importantly, a fun, creative environment to learn! With the advent of JDMIS' online training, you can participate in our award-winning courses from anywhere in the world while maintaining the flexibility to update your skills with our in-class activities whenever you visit Singapore.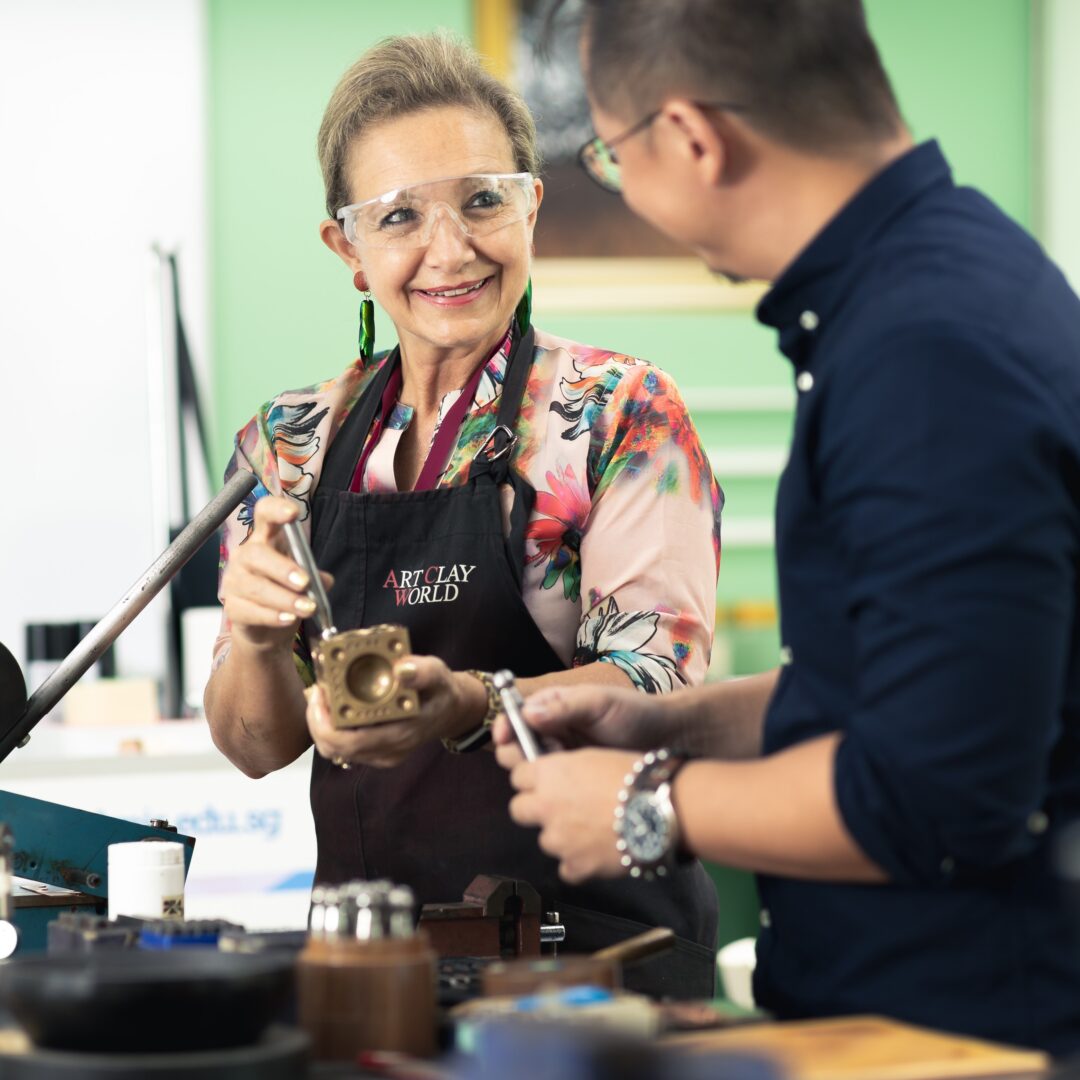 What Our Students Have to Say
Awesome training. Systematic, methodical and easy to follow!
I attended numerous courses and loved the instructors and the skills I learned. JDMIS has equipped me with the skills and confidence to succeed in jewellery.
I am now an award winning jewellery designer thanks to Tanja and her team at JDMIS! Thank you!
I have attended training myself and sent multiple staff to improve their skills and knowledge. The content is relevant and immediately usable.